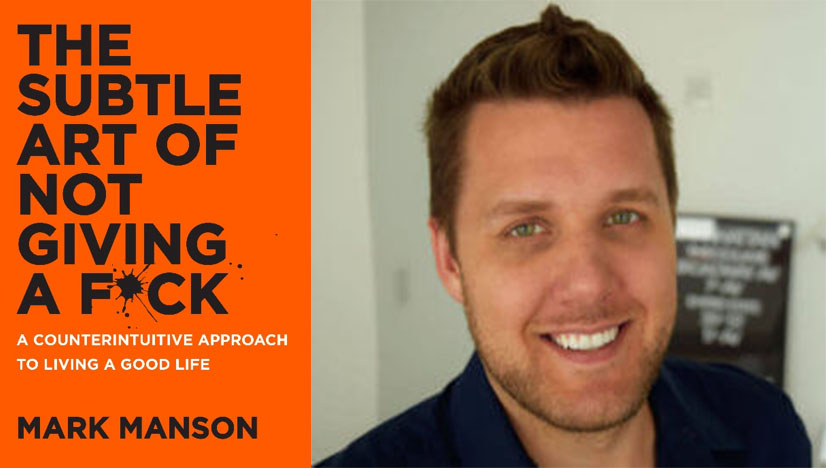 Setelah sekitar satu bulan berusaha menyelesaikan buku ini, akhirnya hari Kamis lalu gue berhasil selesai bacanya. Buku yang direkomendasikan
sister
gue. Buku pertama yang gue baca tanpa pembatas buku. Buku tentang menemukan apa yang sebenarnya penting buat lu dan melepaskan hal-hal lainnya (yang tidak penting).
Berulang kali, gue mendapati Mark Manson menyebutkan kata
f*ck
dalam buku ini, membuat gue, salah satu pembaca bukunya berpikir kalau dia orang yang blak-blakan dan
to the point
. Tentunya tidak secara literal bahwa semua orang yang menyebutkan kata
f*ck
adalah orang yang demikian. Tapi secara keseluruhan, setelah membaca karyanya, gue merasa nggak ada yang Mark tutupi, dan apa yang dia sampaikan semuanya
makes sense
.
So
, yuk kita mulai dengan mengutip beberapa paragraf yang mengena buat gue
from the first few chapters.

"Look, this is how it works. You're going to die one day. I know that's kind of obvious, but I just wanted to remind you in case you'd forgotten. You and everyone you know are going to be dead soon. And in the short amount of time between here and there, you have a limited amount of f*cks to give. Very few, in fact. And if you go around giving a f*ck about everything and everyone without conscious thought or choice - well, then you're going to get f*cked."
Jangan pusatkan fokus kita pada kemalangan, dan
not giving a f*ck
bukan berarti masa bodoh tentang segalanya. Kita hidup di dunia ini pastilah "perlu" untuk memedulikan sesuatu. Dan yang bisa kita latih adalah bagaimana cara kita mengolah kepedulian yang pantas kita berikan pada sesuatu atau seseorang, juga membiasakan diri untuk hidup dengan problem masing-masing, dan menikmati proses penyelesaiannya.
"They say, "F*ck it," not to everything in life, but rather to everything unimportant in life. They reserve their f*cks for what truly matters. Friends. Family. Purpose. Burritos." (wait, what?)
Burrito
Dan Mark juga mengingatkan untuk tidak
overrating emotions
. Terkadang kita membuat keputusan berdasarkan emosi (
well, everyone ever did
),
and here's what he said about the overrated emotions.
"Decision-making based on emotional intuition, without the aid of reason to keep it in line, pretty much always sucks. You know who bases their entire lives on their emotions? Three-year-old kids. And dogs. You know what else three-year-olds and dogs do? Shit on the carpet."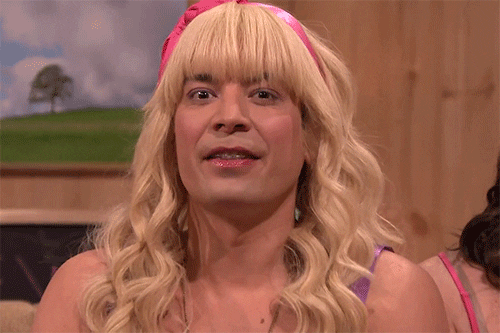 Jadi, bukan berarti keputusan berdasarkan emosi selalu salah, tapi itu memiliki resiko besar dan tidak stabil.
You know, when you read it, it will put a smile on your face for many times.
Mark Manson menyampaikan pemikirannya dengan cara yang
fun
with real-life examples of his or somebody else's. Definitely a good book to put on the list!
Buku keluaran September 2016 ini, yang mendapatkan
rating
4.03 dari 5 di
goodreads.com
, pada dasarnya memperbaiki padangan kita yang sudah "termakan" omongan orang. Misalnya, berpikir positif,
well, "F*ck positivity,"
kata Mark.
"Let's be honest, sometimes things are f*cked up and we have to live with it."
Jadilah luar biasa,
now he wrote, "not everybody can be extraordinary, there are winners and losers in society, and some of it is not fair or your fault."
Dan masih banyak poin-poin kurang tepat yang telah ditanamkan masyarakat dalam pikiran kita, Mark menyebutnya,
delusional expectations
. Kita sebaiknya tidak turut berangan-angan menggapai apa yang dipandang masyarakat perlu untuk dicapai (kebahagiaan,
positivity
, dan lain-lain), karena itu semua hanyalah
delusional ecpectations
. Oleh karena itu, Mark menyarankan untuk memahami keterbatasan diri kita dan menerimanya. "
This, he says, is the real source of empowerment. Once we embrace our fears, faults, and uncertainties, we can begin to find the courage and confidence we desperately seek,"
sebuah penggalan dari deskripsi buku.
Di sebuah
interview
dengan Huffington Post, Mark mengatakan,
"If seeing things online or hearing things your co-workers say is really affecting you that much then you need to look at the values in your life. If your emotions are constantly being pushed this way or that way, and you feel like you're never in control, it's probably because you're valuing a lot of the wrong things."
Tidak ada kalimat yang membuatmu melambung tinggi, di setiap akhir
chapter
, gue mesti berhenti sejenak buat memikirkan kejadian di hidup gue buat
relate
sama buku ini. Semuanya dipaparkan secara terang-terangan
even though it's just simply the truth we basically know, but we never notice or think about it
.
This book makes everything connected and slowly you will understand why shit happens in your life (which mostly because of your own feelings)
.
As I'm one of those slow learners, I need to read this book again one day
. Sejujurnya, masih ada beberapa bagian dimana gue belum bisa "nangkep" maksudnya.
And I know this is either because this kind of problem hasn't happened in my life yet, or because I just simply still in the denial stage,
alias gue masih belum mau ngaku salah (
oh come on, just let it be me and myself alone who knows about this, okay?
).
Bagaimanapun juga, gue suka dengan gaya Mark yang dengan terbuka membahas kesalahan pandangan gue (
about everything
). Nggak sepenuhnya pandangan gue salah, sampai sekarang pun bukan berarti pandangan gue nggak salah. Tapi gue sekarang bisa bilang, pandangan gue sudah lebih nggak salah-salah banget.
Boom.
S
alah
ception
.
Nah,
overall
, gue jelas rekomendasiin banget buku ini buat dibaca.
For your information,
lu juga bisa baca blog nya si Mark di
markmanson.net
.
Sampai ketemu di artikel berikutnya!